Bring out your inner chef with the performance and convenience of these nonstick woks and stir frys.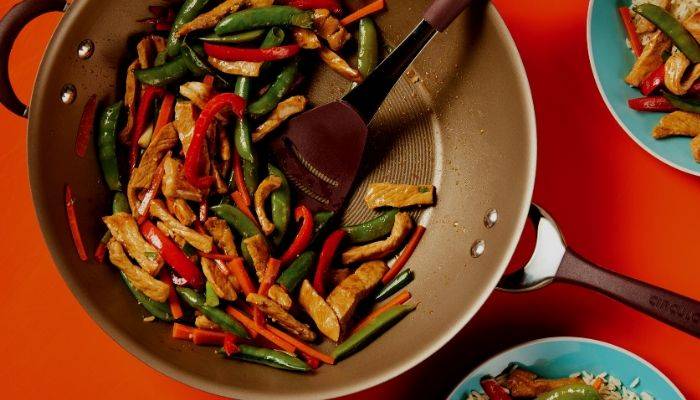 Traditional wok and stir fry design incorporates a concave pan profile recognized for providing fast, ultra even heat.
Designed with rounded bases and higher sides for big everyday meals and easy tossing and turning of ingredients as they cook.
Super versatile woks and stir fry pans are ideal for a wide range of searing, steaming, stir frying, braising and poaching recipes
FIND THE PERFECT WOK FOR YOUR NEXT MEAL