COOK FROM SCRATCH WITHOUT THE SCRATCHES

The strength and beauty of steel with a hybrid surface crafted for durability.
Meet the SteelShield™ collection.
A hybrid cookware that's created for ultimate durability. The unique design of raised steel rings protect the nonstick from scratching, chipping, and flaking, for cookware that's completely metal-utensil safe.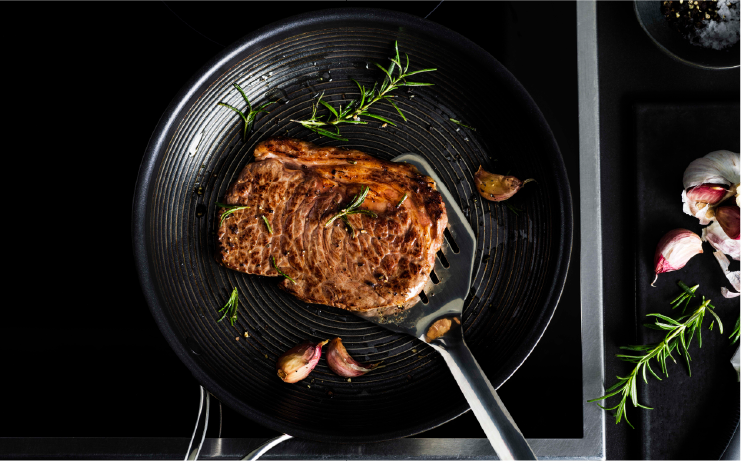 ---
A premium clad cookware collection with triple-layer construction for exceptional heat conduction and a hybrid nonstick surface that extends up the side walls.
---
---
A durable stainless steel cookware collection constructed with impact-bonded steel and a hybrid nonstick surface so you can cook from scratch, without the scratches.
---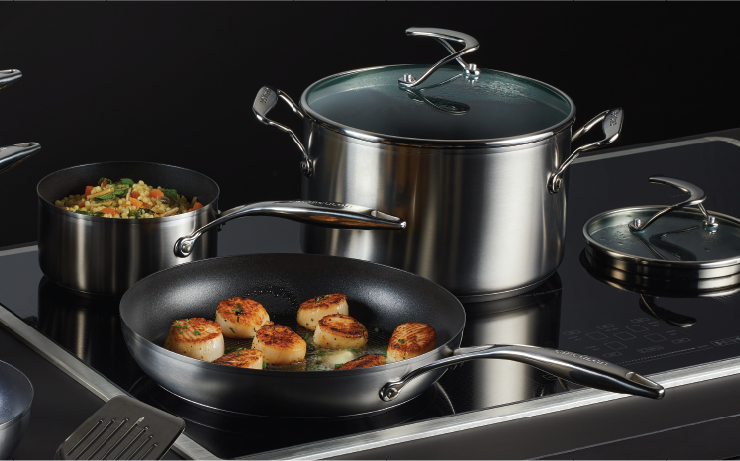 Want to learn more about the SteelShield™ collection? Subscribe.
From cooking techniques and helpful tips, to exclusive offers for our subscribers, sign-up to receive the latest updates about the Circulon SteelShield™ collection.