THE GREATEST THING SINCE NONSTICK

The strength and beauty of steel. The ease of nonstick. The best of both worlds.
Meet the SteelShield™ collection.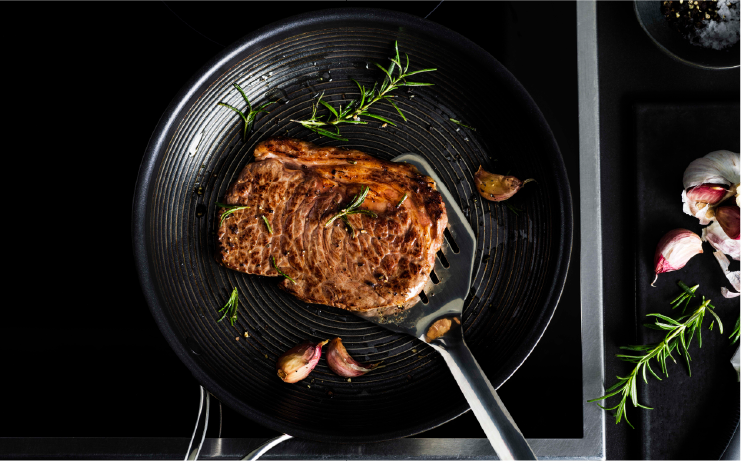 ---
A premium, tri-ply clad cookware collection constructed of both stainless steel and nonstick with the SteelShield™ surface that extends up the sidewalls.
---
---
A durable, hybrid cookware collection constructed of impact-bonded stainless steel with an extremely tough SteelShield™ nonstick interior.
---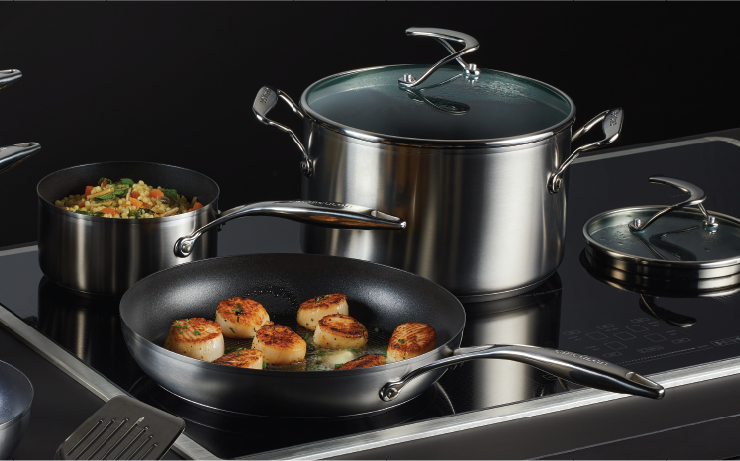 A hybrid cookware that combines the best of both worlds — stainless steel for bolder results and maximum durability and nonstick for ultimate convenience. The unique design of raised steel rings protect the nonstick while allowing for perfect searing of foods.
Want to learn more about the SteelShield™ collection? Subscribe.
From cooking techniques and helpful tips, to exclusive offers for our subscribers, sign-up to receive the latest updates about the Circulon SteelShield™ collection.